Here are a few of my favorite Memorial Day things…Let the Summer Commence!!!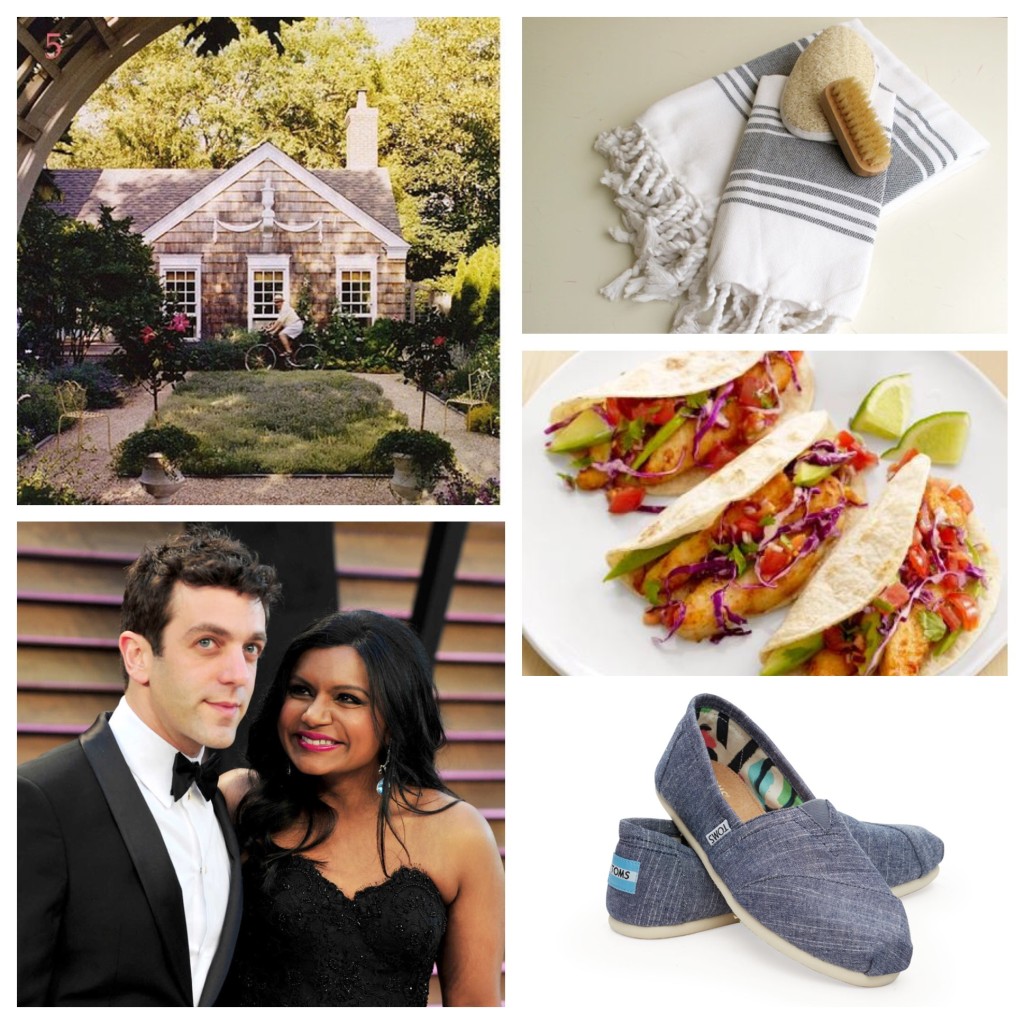 This seems like an adorable spot to spend Memorial Day weekend – maybe bike up the road to meet some friends for lobster rolls.
Fouta: Beach towel, picnic blanket, and firepit shawl: a fouta may be your most versatile memorial day item.  Here's a lovely shop on etsy , Loveee, for all of your fouta needs.
Baja Fish Tacos:  Nothing puts me in a beachy mood like fish tacos especially when served with a mai tai.  Here's a list of safe, sustainable fish.  I find this a helpful resource since it's hard for my brain to keep track.
Chambray Toms: I still have the first pair of toms that I purchased in 2007.  These are the perfect shoe to slip on this summer kickoff weekend.  As a bonus, toms just donated nearly 300,000 shoes to children all over the world and will continue to donate shoes for each one purchased; an inspiring company founded by a very cool guy, blake mycoskie.
Mindy Kaley & B.J. Novak's book:  It's not out yet so I won't actually be reading it this weekend, but I  happened to just read about it.. According to the NY Daily News, of which I am in avid reader 😉 , these 2 are receiving a hefty amount for a book about their complicated relationship.